Our Focus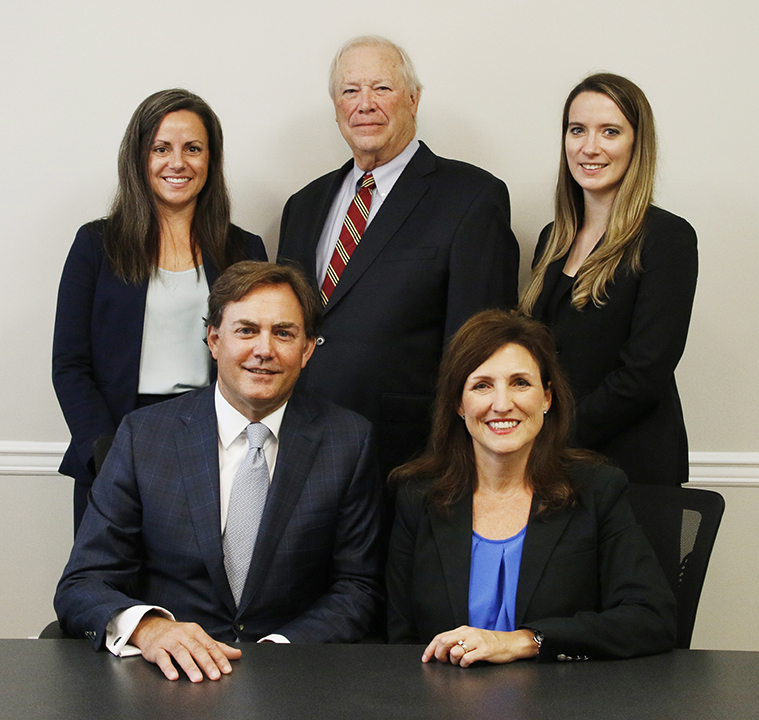 Swafford Law is a boutique firm offering proven experience in Litigation, Business and Government.  The firm focuses on bringing the experience of lawyers with national experience in these practice areas.  These lawyers have represented some of the largest companies in the U.S., both public and private, while also advocating for the rights of individuals and small businesses.
The firm was built on a foundation of litigation experience.  Our lawyers have tried cases to verdict in jury trials, bench trials and arbitrations from coast to coast.  We are often retained to get involved with pending litigation that has a likelihood of going to trial.  As a result, we have had the pleasure of working with counsel from every region of the country.  We also frequently serve as local counsel in Tennessee for some of the largest national and global firms.  Our trial experience includes claims involving breach of contract, shareholder disputes, intellectual property, unfair competition, criminal charges, employment and discrimination claims (Plaintiff and Defendant), transportation (payment claims, acquisitions, healthcare, real estate disputes and a host of other business and personal claims.
Our firm's expertise in solving business problems goes hand in hand with our core litigation practice.  Our business transactions practice includes corporate formation, shareholder transactions, contract drafting, corporate compliance, buy-sell agreements and tax advice.  We draw upon our experience in litigating these matters to address issues on the front end in an effort to avoid or minimize future disputes.  Moreover, the firm has strategic relationships with experienced business lawyers in various disciplinary areas which allow us to get the right people in front of our client to provide the best result in a cost-effective manner.  We routinely work with businesses in the banking, technology, healthcare, manufacturing, transportation, and education industries.  We also advise clients with regard to employment counseling and policies, compliance, corporate investigations and audits.
Swafford Law's government practice focuses on the areas of regulation and enforcement actions.  The regulatory team includes provides guidance on compliance issues related to a number of state and federal agencies.  Our presence in a dynamic state capitol and in Washington D.C. provide insights and opportunities to help our client's navigate the heavy influence of government in our business endeavors.  Our regulatory experience  is primarily focused in the following industries: Banking and Investments, Healthcare, Transportation (Motor Carrier, Rail, Aviation/Drones), Labor, Technology, Immigration and Customs.  In addition, our government practice includes defense of enforcement actions involving white collar prosecutions and defense of government investigations, both civil and criminal.  Our experience in this area includes investigations involving allegations of False Claims, Financial Institutions Fraud, Healthcare Fraud, Mail and Wire Fraud,  Securities Fraud, Tax Fraud, Environmental Crimes, Employment Law Violations and Computer Crimes.
Our Philosophy
Swafford Law exists to help guide our clients through the mazes of litigation, business transactions and government relationships.  Our boutique model draws heavily on industry experience and relationships, technology, and problem-solving objectives.  We come to work everyday with a sense of obligation to our clients, the profession and our society as a whole.  The firms brings the same level of experience representing large corporations in complex matters to individuals who have experienced injustice in their place of work, their business relationships or government enforcement.  We also work hand in hand with our clients to help them grow their dreams through businesses or other endeavors.  The firm's lawyers are active in pro bono activities and are dedicated to promoting equal justice in our society.  A portion of our profits each year are donated to local charities in the communities where we practice.   We are also committed to helping our communities address inequities in education and economic opportunities.  Our strategic plan focuses on continuing to build a diverse law firm that serves our communities.  Our passion is working with companies and individuals who share these philosophies and want to make a difference in the marketplace.